Monday, January 28, 2008

weizhi stopped time @ 7:37 PM
0 snide remarks

Saturday, November 10, 2007
I don't care what they say about Stardust, Neverwhere's still my favourite of the bunch. And I've got the graphic novel by Carey and Fabry today. Whee! That reminds me, Melvin's still holding on to the novel. Note to meself, must get it bacl before it falls to pieces.

I wonder how Stardust(the movie) is like. I still wanna watch it. Just have to find the time. I really liked Mirrormask, although that one wasn't as well recieved. Was pretty much more arty-farty-surrealistic. More Gaimanisque you would say. I kinda took to it the first time I saw it. Helped by the fact that Helena was hot of course :p
weizhi stopped time @ 3:12 PM
0 snide remarks

Monday, October 08, 2007

When The World's Your Stage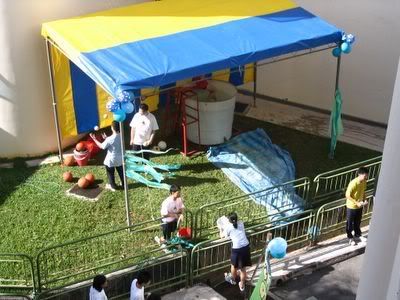 weizhi stopped time @ 11:14 PM
0 snide remarks

Wednesday, July 04, 2007
While you guys wait in vain for Armageddon, I'll just hunker down with my cup noodles.
weizhi stopped time @ 1:02 AM
0 snide remarks

Saturday, May 19, 2007
Right so three dwarves are all sitting around comparing themselves. The first says, "I believe I have the smallest hands in the whole world...." while staring at his tiny hands.

The second chimes in, "Well, that may be true, but I do believe I have the smallest feet in the whole world...." while gazing down at his tiny feet.

The third ponders for a moment, looks down his shorts and says, "You are both right, and I am sure this has to be the smallest as well. Let's all go down to the Guinness offices and get ourselves into the Book of World Records!"

They head down, and 30 minutes later the first dwarf comes out. "I knew it! The smallest hands! I'll be famous!" and claps his tiny hands together.

The second comes out, dances a jig and says, "Woo hoo! The smallest feet! Ain't life grand!!"

Then the third comes out, and the first two notice he has a VERY unhappy look on his face. "Didn't you get in too, friend?", they ask

To which he replies..."Who the hell is Shaunie Tham?!?!?!?"
weizhi stopped time @ 1:02 AM
0 snide remarks

Friday, May 11, 2007


weizhi stopped time @ 8:55 PM
0 snide remarks

Sunday, May 06, 2007
Man... Only got back home past midnight today morning after booking out from camp. Slept a few hours then it was back to ACJC for SAT. Kinda miss the ice milo there, or rather "milo bottle" as we term it. As I was mentioning to Arthur Sim in camp, three years on and you get hooked on to that stuff. Anyway it was like walking in and all and then, Hi Joshua! Hi SK! Hi Catherine! Hi Michelle! Hi Jo! Hi Malcolm! Hi Suyin! Plenty of familiar faces, can't really list them all. Yeah I hope I did okay. It would really be something if I lost to my sis...

Caught Protege at the club but left halfway 'cause I got sick of watching them injecting all those drugs intravenously. Kinda sick. But there was one funny part where the gangster went crazy chopping off the policeman's hand after he stuck it through a hole in the door. Hilarious. My mom said it was good, so I left her there and skulked off to go watch my grandma hit the fruit machines for awhile.

Was planning to catch a few matches just now, Liverpool - Fulham and West Ham - Bolton, but after some aimless switching, noticed Neil Gaiman's Mirrormask on HBO. Ended up watching that. Gawd... Stephanie Leonidas... *drools*

Update: Piccy!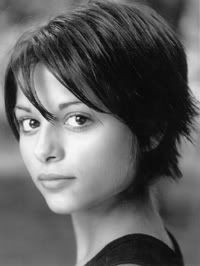 weizhi stopped time @ 12:23 AM
0 snide remarks